Precious metal quotations

Ag: unprocessed 546.10 €/kg, processed 586.60 €/kg // Au: unprocessed 45.44 €/g, processed 47.61 €/g // Ir: unprocessed 46.09 €/g, processed 49.23 €/g // Pd: unprocessed 59.25 €/g, processed 61.50 €/g // Pt: unprocessed 27.65 €/g, processed 28.45 €/g // Rh: unprocessed 189.00 €/g, processed 194.40 €/g // Ru: unprocessed 8.02 €/g, processed 8.98 €/g
TRANSPARENT. CERTIFIED. CONFLICT-FREE.
Precious metals such as gold, silver, platinum, palladium and rhodium are not only an indispensable raw material for your production processes and products – but a high capital. Your values are safe in the SAXONIA Group: fine metals recovered from recycling as well as your purchased precious metal or the balance on your precious metals account. The SAXONIA Group is a certified manufacturer and trading partner listed on The London Bullion Market (LBMA) and The London Platinum Market (LPPM). This is an expression of the highest quality, reliability and stability of our companies. Our experienced experts, with direct access to international commercial banks and trading venues, handle both transfers purchases and sales – reliably and at any time on behalf of our clients. In the SAXONIA Group, we follow strict rules for the procurement and trading of precious metals. For example, the proven origin of conflict-free sources is anchored in our Code of Conduct. Our RMI certification gives you the highest level of security for a trustworthy procurement of precious metals – and makes us a reliable partner in your supply chain.
FLEXIBLE. FOR SURE.
Procurement processes and pricing require security. We would be happy to offer you tailor-made models for hedging or bartering, tailored to your requirements: on purchase or on sale. We offer you the following possibilities: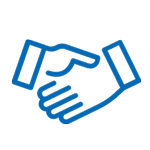 SPOT TRANSACTIONS
Buying and selling on the basis of an agreed price – immediately and without risk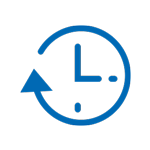 FIXING
Price stability and transparency through transactions at official daily market prices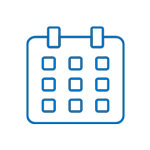 TRANSACTIONS
100% secured costs for future requirements: at the fixed date in the future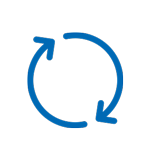 SWAPS
Securing the precious metals as a barter: in the right form, at the right location
FREE AVAILABILITY OF YOUR PRECIOUS METAL RESOURCES.
At WIELAND, our customers' precious metal balances are held on precious metal weight accounts.
All of our customers' precious metal assets are joint owned by a WIELAND-managed association of owners. Every share of co-ownership is managed and proven through our weight accounts.
Your advantage: All precious metals remain in your possession. We guarantee free availability of your precious metals at all times – no matter how you choose to use your balance. Whether sale, giro transfer to banks and other trading venues, physical delivery in the form of bars, granules, sponge, plate, or simply as one of our products.